City Hall
The City of Thief River Falls, population 8,722, is located in Northwestern Minnesota in Pennington County, approximately 70 miles south of the Canadian border, where the Thief River flows into the Red Lake River. Not only does Thief River Falls serve as a regional center for its agricultural base, it has also developed and retained a commercial and industrial base that includes numerous manufacturing and distribution center jobs, while being surrounded by rivers, wildlife refuges and forests.
How did Thief River Falls get its name?
---
CANADIAN BORDER CROSSING PROPOSED REDUCTION OF HOURS OF OPERATION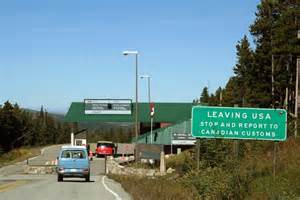 LET YOUR VOICE BE HEARD!
The City of Thief River Falls has voiced its opposition to the proposed reduction of the hours of operation of the Port of Lancaster crossing into Canada.
The proposed reduction of hours of operation will dramatically reduce cross-border traffic and will negatively affect the ability of our Canadian friends to visit our community.
Letter from the City of Thief River Falls
Please click on the links below to contact your area representatives to voice your opposition to the reduction of hours of operation!
Senator Amy Klobuchar
---
Donations are being accepted to repair rust, paint, and build a canopy, with new iron fencing, over the Soo Line steam locomotive 1024 located next to City Hall.
Read all about it and donate here!